How Kevino Does Test Running on Rubber Tire Gantry Crane?
Jun 16, 2021
Rubber tire gantry crane is also called tires mounted gantry crane, which is designed to lift and lower heavy loads in the worksite like precast yard, factory, container terminal or other places. With steel wire rubber tires as moving system, the rubber tire gantry crane could move flexibly with max climbing gradient 5%-8%.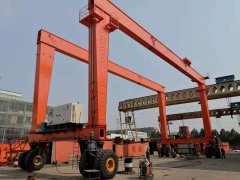 For safe and smooth running, before delivery on rubber tire gantry crane after finishing fabrication, Kevino will do necessary test running steps in the factory as following:
1. Pre-assemble all parts of rubber tire gantry crane;
2. Power on for the complete machine;
3. Gantry crane steering system test;
4. Gantry crane hydraulic system test;
5. Crane Moving and trolley moving test without loads;
6. Trolley lifting system test with full loads.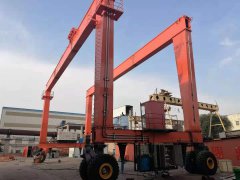 Currently popular rubber tire gantry cranes from Kevino mainly are:
Lifting capacity: 20t-100t
Span: 20m-35m
Lifting height: 6m-15m
Working grade: A5
Max climbing gradient: 5%
Power supply: Cummins diesel power generator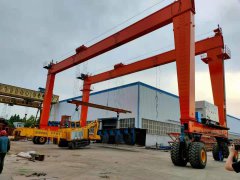 Kevino Crane is dedicated to supply top ranking overhead cranes and gantry cranes to worldwide customers. Even though we are very young and not perfect, we are willing to learn, to accept new challenges and be responsible for every customer.
For any query, just feel free to contact Brenda, you will receive one reply in 24-48 hours.
Email: brenda@kevino-crane.com
Whatsapp/mobile: 0086-15290802640